YOUR Yoga Holiday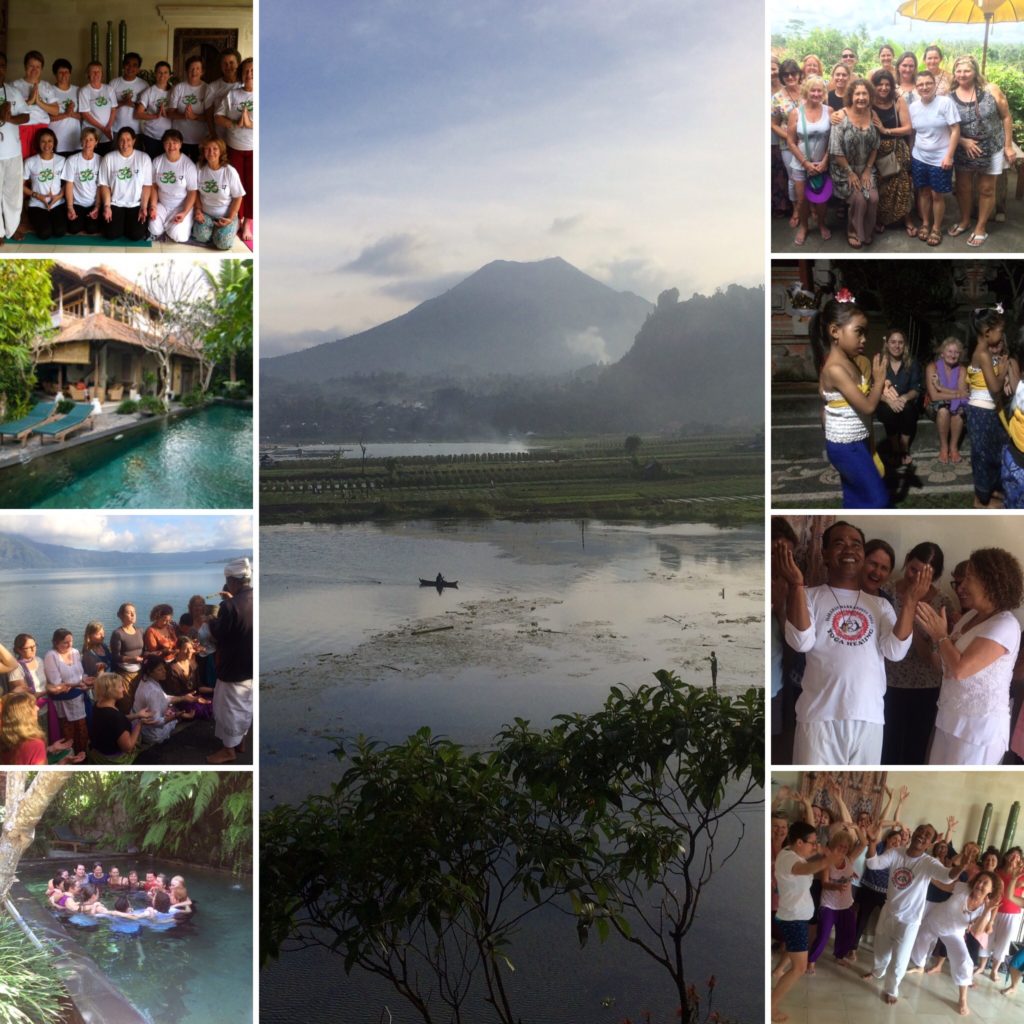 ---
Are you interested in a yoga holiday like 'Namaste Bali'  
but would rather share it with  your own group rather than
join the regular Namaste Bali groups? 

'YOUR YOGA HOLIDAY' IS NOW ON OFFER
---
'YOUR YOGA HOLIDAY' can be a week like Namaste Bali  or just a few days, it will be up to you and your friends/family. Namaste Bali caters for women 18+ but with the freedom of 'YOUR YOGA HOLIDAY ' anyone and any age can join in.
This is an individual service and prices will vary depending on what is requested and how many are in 'YOUR YOGA HOLIDAY' group.
It can include more yoga, less yoga, more temple visits, less temple visits , purification blessing and/or healing sessions with Guru Made Sumantra and/or Balinese Yoga.  It will definitely always include the same number of eating experiences!! and this can vary depending on what you like…currently I share a range of restaurants which offer exquisite raw dining experiences as well as fine dining in a traditional and western way as well as catered in villa dining experiences.
The base price begins around $A700 – $A1300 per person (land content for a 3-6 night package) with a full Namaste Bali experience costing around $A1700 pp at the Ubud Art Villa.
Minimum number is 8 , maximum is 14 (depending on whether twin-share or singles).
If you already have accommodation booked and prefer to have 'YOUR YOGA HOLIDAY' offered at your own villa this is also possible, we will come to you! The options are endless and we are very flexible yogis of mind and body!
Please feel free to start a conversation with Nicole and see what evolves.
To get an idea of what it might look like check out Namaste Bali 2018
Email Nicole: nurtureworks@netspace.net.au
Mobile: +61 404842601
---
Previous Namaste Bali Yoga Holidays 
Namaste Bali 2017
What an experience, what a group!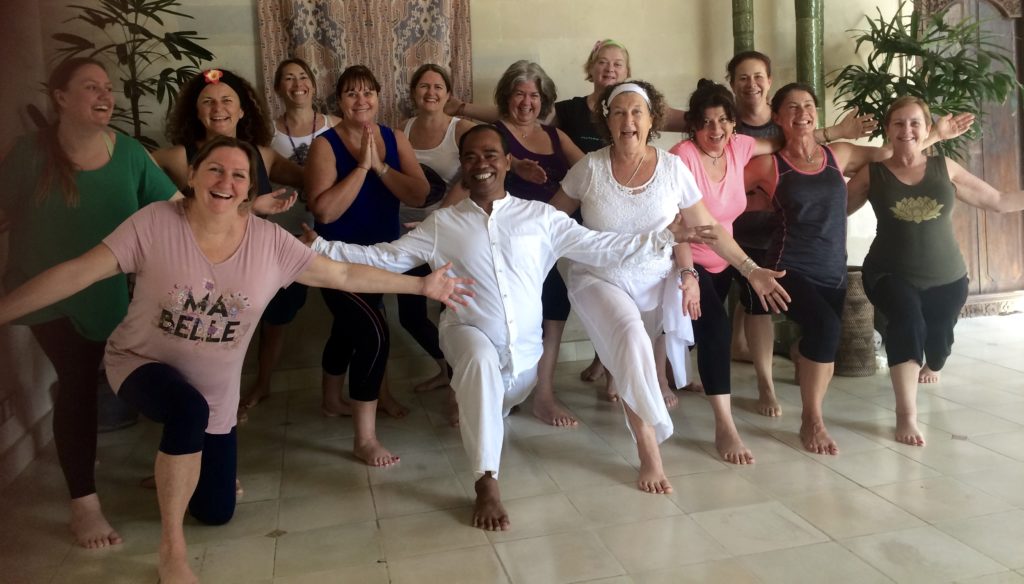 here is the link where you can find more photos
https://www.facebook.com/media/set/?set=a.10155021789962636&type=1&l=49e33d9892
---
Namaste Bali 2016
Some words from the 2016 participants that describe Namaste Bali.
'total immersion into a truly authentic experience. A week full of love, laughter and immense joy'
'Wow. Life changing'
'splendid indulgance of mind and body. An exquisite experience'
'Absolutely excellent'
'Spiritual. Empowering. Fun. Love'
'Enlightening. Made me feel a better person'
'Exceeded our expectations. What an amazing week'
'It has been a heart and soul opening experience that cannot be forgotten'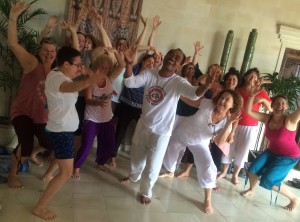 ---
Namaste Bali 2015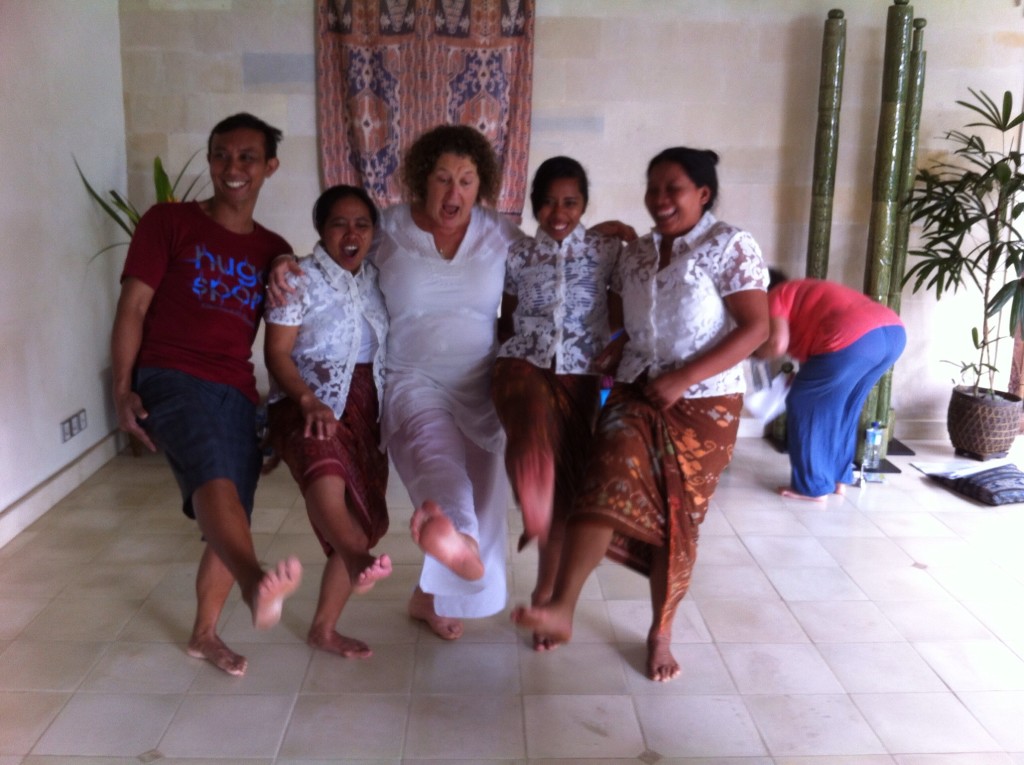 Be enticed to experience what the 2015 group described as:
'unexplainably powerful, 'enlightening', 'loved it , loved it, loved it!!', 'amazing, peaceful,powerful' , 'friendly, caring, welcoming' , 'amazing!' 'A gold star', 'amazing spiritual experience' '10 out of 5!!'
'A truly magnificent life changing experience'.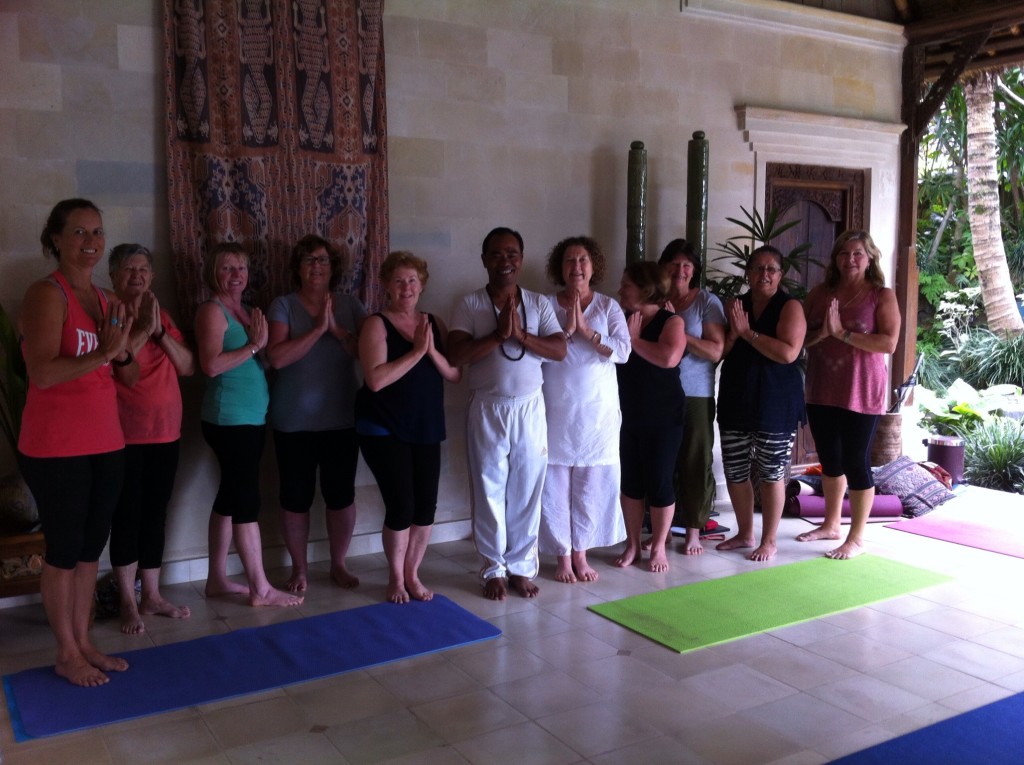 ---
Namaste Bali 2014 (Ubud and North Bali)
---
Namaste Yolngu Dreaming
For photos from December 2013 Namaste Yolngu Dreaming click below
https://www.facebook.com/media/set/?set=oa.249663591858499&type=1
Testimonial from our first Namaste Yolngu Dreaming
'uplifting, full of discovery, many different experiences in mind, body and spirit. Fun, loving, safe a feeling of peace and contentment from start to finish'

To see more photos of Namaste Yolngu Dreaming December 2013 click below
https://www.facebook.com/media/set/?set=oa.249663591858499&type=1
---
Namaste Bali 2012 and 2013

To see more  photos from Namaste Bali 2012 and 2013 visit http://www.facebook.com/nicole.turnerbutler?ref=tn_tnmn#!/pages/Nurture-Works/162265970451217
---
Sacred Women's Retreat 10 -16th July 2011 in Ubud, Bali