Testimonials
TESTIMONIALS FROM 2017 PARTICIPANTS:
---
'Amazing! It has been the catalyst for change in my life- not just my professional life but in all aspects – nourishing my body with good food and loving myself. Thank you'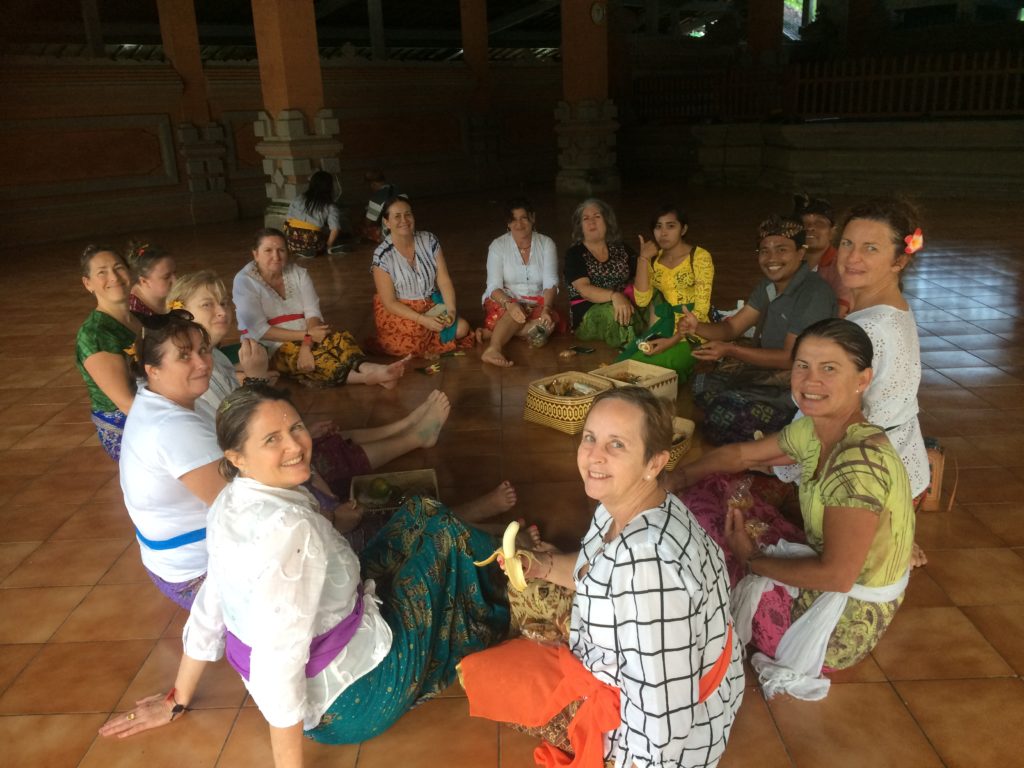 'Uplifting, sensational, fun'
'I came depleted and I have left topped up with my cup runneth over!'
'Namaste Bali was an incredibly enriching  experience. Culturally, spiritually and physically I was uplifted. The knowledge Nicole has is intricate and deep and provided an outstanding retreat. I wanted for nothing.'
'A potpourri of fun, laughter, mindfulness, healthfulness and love'
'I feel so grateful for all the wonderful experiences that these retreats have exposed me to. Thank you , Thankyou, Thankyou.'
'Deep, cultural and immersing with spirituality.'
'An amazing experience! Nicole immerses you in such a fabulous cultural experience…… I have no idea how Nicole can improve on perfection!'
Absolutely wonderful! Loved every minute of it!'
---
Namaste Bali 2016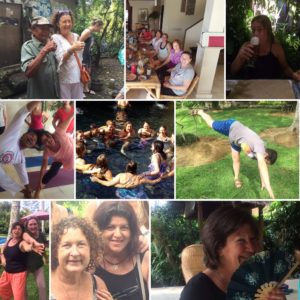 Some words from the 2016 participants that describe Namaste Bali.
'total immersion into a truly authentic experience. A week full of love, laughter and immense joy'
'Wow. Life changing'
'splendid indulgance of mind and body. An exquisite experience'
'Absolutely excellent'
'Spiritual. Empowering. Fun. Love'
'Enlightening. Made me feel a better person'
'Exceeded our expectations. What an amazing week'
'It has been a heart and soul opening experience that cannot be forgotten'
'I have decided that I would like to book in for next year Namaste Bali 2017 – the health and energy(energetic clearing) through the combination of Nicole Turner-Butler's Yoga and Guru Made Sumantra Yoga, plus visiting the amazing temples and receiving those blessing, plus healing Massages, wonderful fresh food and a Healing from Guru Made Sumantra when combined have been very special.
I feel like its a MUST for my health to look forward to! I feel all the clearing that we did had a profound effect- budging some stuck energy for me, and maybe a flow on effect for some of my clients judging by some activity that occurred this week.
Just wanted to share my excitement ! Namaste to all you beautiful women, plus Nicole Turner-Butler for introducing me to Bali in the most tasteful, spiritual, fun and healthy way (with a few cocktails thrown in and a lot of laughing) I will be eternally grateful…Namaste to all of you My Heart is smiling at all xx'
Christine Strauss
---
---
---
---
---
---